One day, you'll choose to die. You won't decide
With conscious mind, but somewhere deep inside
Is knowledge of a portal you'll pass through.
Another world is beckoning to you.
One day, you chose to live. That was before
You had a brain or corpse. Sensation nor
Cognition were entailed, the barest gist
Of you resolved (corporeally) to exist.
And while you're here, that essence uncongealed
Remains elusive, its soft whispers drowned
By sound and light and most especially pain.
When you will ask, "Who am I", when you've peeled
Away all thought and feeling, you'll astound
Yourself in being you again.
— JJM = #61 in the I Ching Sonnet Project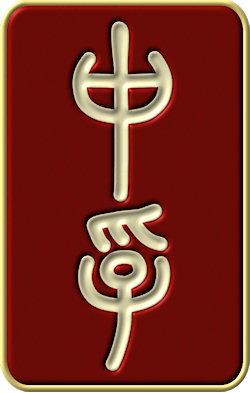 Wind stirs water by penetrating it. Thus the superior man, when obliged to judge the mistakes of men, tries to penetrate their minds with understanding, in order to gain a sympathetic appreciation of the circumstances. In ancient China, the entire administration of justice was guided by this principle. A deep understanding that knows how to pardon was considered the highest form of justice. This system was not without success, for its aim was to make so strong a moral impression that there was no reason to fear abuse of such mildness. For it sprang not from weakness but from a superior clarity.</small>