Although they evolved on a very different trajectory from mammals, their cognitive and psychological behaviors have converged.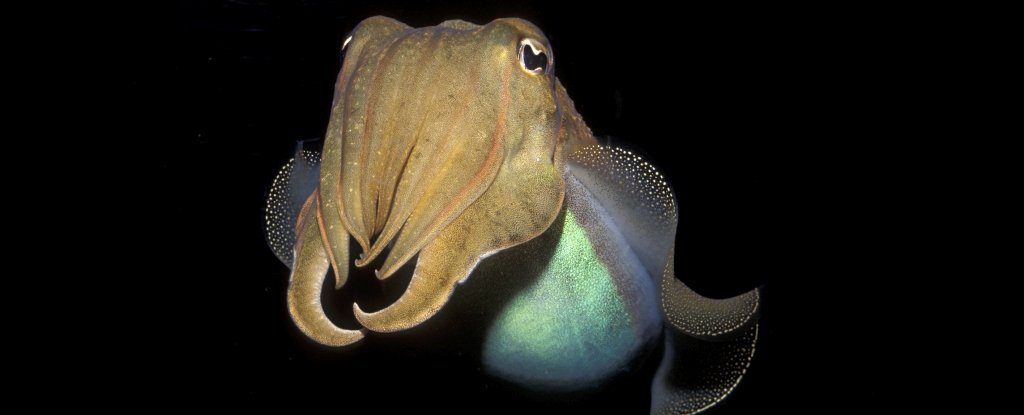 From ScienceAlert:
Some primates can delay gratification, along with dogs, albeit inconsistently. Corvids, too, have passed the marshmallow test.
Last year, cuttlefish also passed a version of the marshmallow test. Scientists showed that common cuttlefish (Sepia officinalis) can refrain from eating a meal of crab meat in the morning once they have learnt dinner will be something they like much better – shrimp.
As a team of researchers … designed a test for six common cuttlefish. The cuttlefish were placed in a special tank with two enclosed chambers that had transparent doors so the animals could see inside. In the chambers were snacks – a less-preferred piece of raw king prawn in one, and a much more enticing live grass shrimp in the other.
The doors also had symbols on them that the cuttlefish had been trained to recognise. A circle meant the door would open straight away. A triangle meant the door would open after a time interval between 10 and 130 seconds. And a square, used only in the control condition, meant the door stayed closed indefinitely.
In the test condition, the prawn was placed behind the open door, while the live shrimp was only accessible after a delay. If the cuttlefish went for the prawn, the shrimp was immediately removed.
Meanwhile, in the control group, the shrimp remained inaccessible behind the square-symbol door that wouldn't open.
The researchers found that all of the cuttlefish in the test condition decided to wait for their preferred food (the live shrimp), but didn't bother to do so in the control group, where they couldn't access it.
"Cuttlefish in the present study were all able to wait for the better reward and tolerated delays for up to 50-130 seconds, which is comparable to what we see in large-brained vertebrates such as chimpanzees, crows and parrots," Schnell said.